Peace Christian School
The Chetwynd Seventh-day Adventist Church operates a thriving K-12 school as their primary outreach arm to the community.  Each day, in addition to providing support, an education, and opportunities for outreach, teachers and volunteers also have an opportunity to share their faith with over 100 students.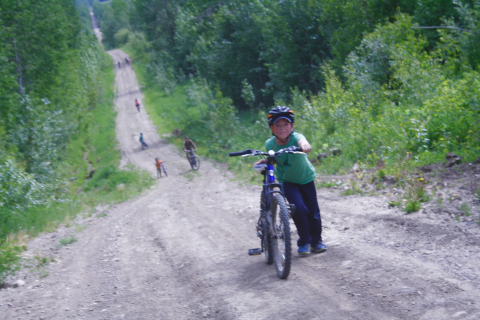 Adventure Race Series
In partnership with Peace Christian School, the Chetwynd Seventh-day Adventist Church organizes a four race series to promote healthy living and new friendships throughout the local community.  These races include the Ghost Mountain Grunt trail run in September, the Loopee mountain bike race in May, and the Junior and Senior Adventure Races in June.
Community Services
For many years now, the Chetwynd Seventh-day Adventist Church has been operating a community food bank to assist those in need.  If you or somebody you know is experiencing a difficult time, our Adventist Community Services are here for you.
Contact Amy at: 1(250)788-9658
Healthy Cooking Class
Every 4th Wednesday evening at 6:30 pm come and learn how to make a new tasty and healthy alternative!  We meet in the multi-purpose room down at the end of the hall.
Children's Church
Every third Sabbath of the month during the school year, Chetwynd Seventh-day Adventist Church puts on a special Children's Church program for those age 3 and up.  Children's Church is an opportunity for the kids to spend the service time together learning about God through stories, songs, snacks, and crafts!  It's something to look forward to!
Ladies' Gym Night
Once a week, ladies from around the community get together at the Peace Christian School gym for an evening of games and fellowship.  Recent gym nights have included badminton and volleyball.
For more info, contact Melissa Nichols at: 1(250)788-9493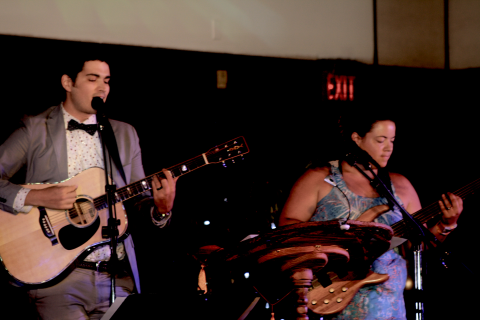 Point of Worship (P.O.W.)
The last Friday night of each month during the school year brings us together for a special youth vespers program.  Powerful worship music, skits from the Drama class, and a short talk from one of PCS's awesome staff make this one hour program the perfect way to kick off your weekend and welcome the Sabbath day.
To confirm dates, check out www.peacechristianschool.ca/calendar/ 
Mission Trips
Short term student mission opportunities are a staple of our outreach at Chetwynd Seventh-day Adventist Church.  From Honduras, to Tonga, to the Philippines, Chetwynd SDA has regularly supported students from PCS to participate in these service-based adventures.
This year, our trip is to the Adventist World Aviation mission base on the island of Palawan in the Philippines.  Our primary tasks will be rebuilding a termite and weather-eroded church in a small village, finishing work on a house for a long term local missionary family, and providing the village with nightly kids programs featuring games, songs, stories, skits, and crafts.
To help support the cost of the project, in Online Giving, look under Local Church to find the Mission Trips tab.
Donations can also be brought in person to Peace Christian School during regular school hours.
Thank you for your support!
For more info, check out: flyawa.org/portfolio/palawan/