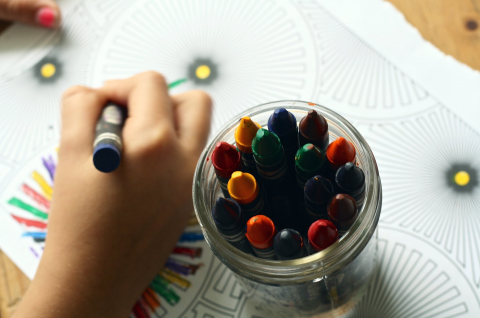 August 29:
Vacation Bible School at Home
Hi families with children! 
We are excited to share with you a free Home Edition Vacation Bible School (VBS) program. This is a program developed by the SDA North American Division especially for this season of COVID-19. This is an amazing opportunity for your children to enjoy a quality VBS program from your own living room. 
The link to the daily videos and other resources is below. This free program will be available until the end of August - so be sure to check it out, it looks like a super fun program for the long summer days!! Please share this link with other families with children that are in your circle of friends. :)
https://www.adventistvbs.org/all-vbs-programs/heroes-making-a-big-difference-in-small-ways/heroes-for-families-resources
God Bless! Let the Little Children come unto Him!!
Here's a special singalong from down by the riverside, just for you!
More Resources:
GraceLink Primary Sabbath School Lessons (5-9)
This website is a great resource for anything Kid's Sabbath School.  It not only has the student and teacher's lessons, but a video especially designed for each week.
This is an incredible website packed full of resources and idea for running your children's ministries from home.  You'll find everything from craft ideas, to VBS, to Sabbath School resources, to fun activity pages.  This page is highly recommended for all parents who need to "homeschool" Sabbath School over these next several weeks!
Non-Denominational Children's Ministries
Although not an SDA website, this is another great resource for parents who are providing Sabbath School at home during this crisis.  It has crafts, games, lesson and outreach ideas, as well as teaching tips.
Some super fun online Bible puzzles.  Give them a try!
Home(Sabbath)School Coloring Project!

Here is a link to a free coloring booklet from Ministry-To-Children.com.  We encourage you to go to the website, print the booklet, and color the letters.  When this is all over and we get to meet together again at our church, we'll collect these letters, put them up, and celebrate how God has brought us through this!