THE ABC BOOKMOBILE IS COMING!
Yes, you read that correctly.  We will soon be bringing the Bookmobile to a location near you.
Please understand that we are limited in a few ways that may influence how you choose to shop.  
We are only allowed 3 customers inside the truck at-a-time.
Masks are required inside.
Please observe distancing in keeping with the government mandates.
Inside we will provide:
Hand Sanitizer
Masks ($1.00 ea.) if you need one.
Physical barrier plexi-shielding at the till.
We expect some locations will have a bit of a line to enter the truck, so come prepared for some waiting.
If you don't feel comfortable shopping on the truck, you may take advantage of our Pre-Order Pickup time.
The Pre-Order Pickup time slot is in Yellow below.  To arrange for this option:
We must receive your order before Wednesday June 16
Call in 604-859-2566 or fill in an online order   
Pay for your order with a credit card over the phone by the 16th.
Arrive to the bookmobile at the time scheduled for 'pick up'

Your items may be inside or outside the truck depending on the weather and volume of pickup orders. 
The Bookmobile will be CLOSED to regular customers during the pre-order pickup time and until all pre-orders are distributed.  Please respect the hours of operation for the sanity of our driver.
View our latest Food Catalog Here
View the Food List
Place your order online Here or Call us at 604-859-2566
Scheduled in Chetwynd:
Wednesday, June 23
Pick-up hours: 3-4 pm
Open hours: 4-6 pm
Location: Peace Christian School (6189 Dokkie School Road)
Thank you for your amazing support in 2020, we hope this service is a blessing to you and we can't wait to see you soon.
___________________________________________________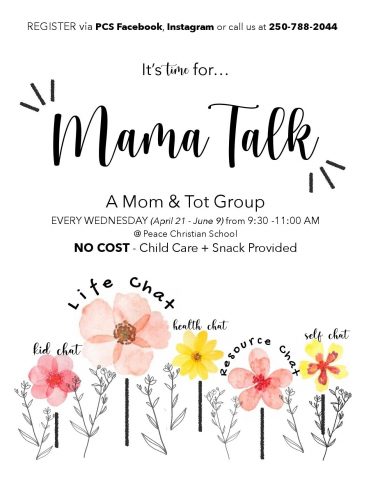 ___________________________________________________

JOIN US FOR A FREE VIRTUAL CAMP MEETING!
JULY 28-31, 2021
For more information, visit virtualcm2021.bcadventist.ca